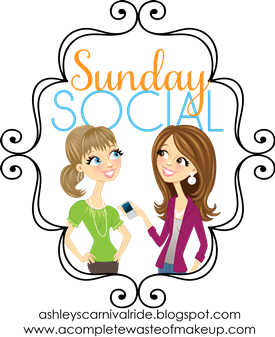 I'm posting from my iPad today so I'm not sure how this is going to turn out but let's go ahead and try it!

This weeks questions are...

1. Favorite thing to do on a rainy day?
Stay inside and hang out or go shopping or to the movies!

2. Favorite thing to do on a summer weekend?
Go to the beach of course!





3. Favorite spring accessory?
Sandals!

4. Favorite way to spend a winter day?
If it's snowy then go play in the snow! If it's just cold then stay inside with the heater on and have hot chocolate!

5. What is your favorite season and why?
Summer! Because I love when it's warm and going to the beach and pool. Also my birthday is in the summer.


6. Best birthday you ever had?
Probably the year we went to Costa Rica, but they have all been pretty good!!

Happy Sunday everyone! We are going to take Carter to the aquarium today!
- Posted using BlogPress from my iPad